Community Foundation awards almost $150k to 24 local organizations
Twenty-four local organizations recently received funding from the Kosciusko County Community Foundation's Community Funds and Kosciusko REMC Operation Round Up grants. Almost $150,000 was awarded, in all.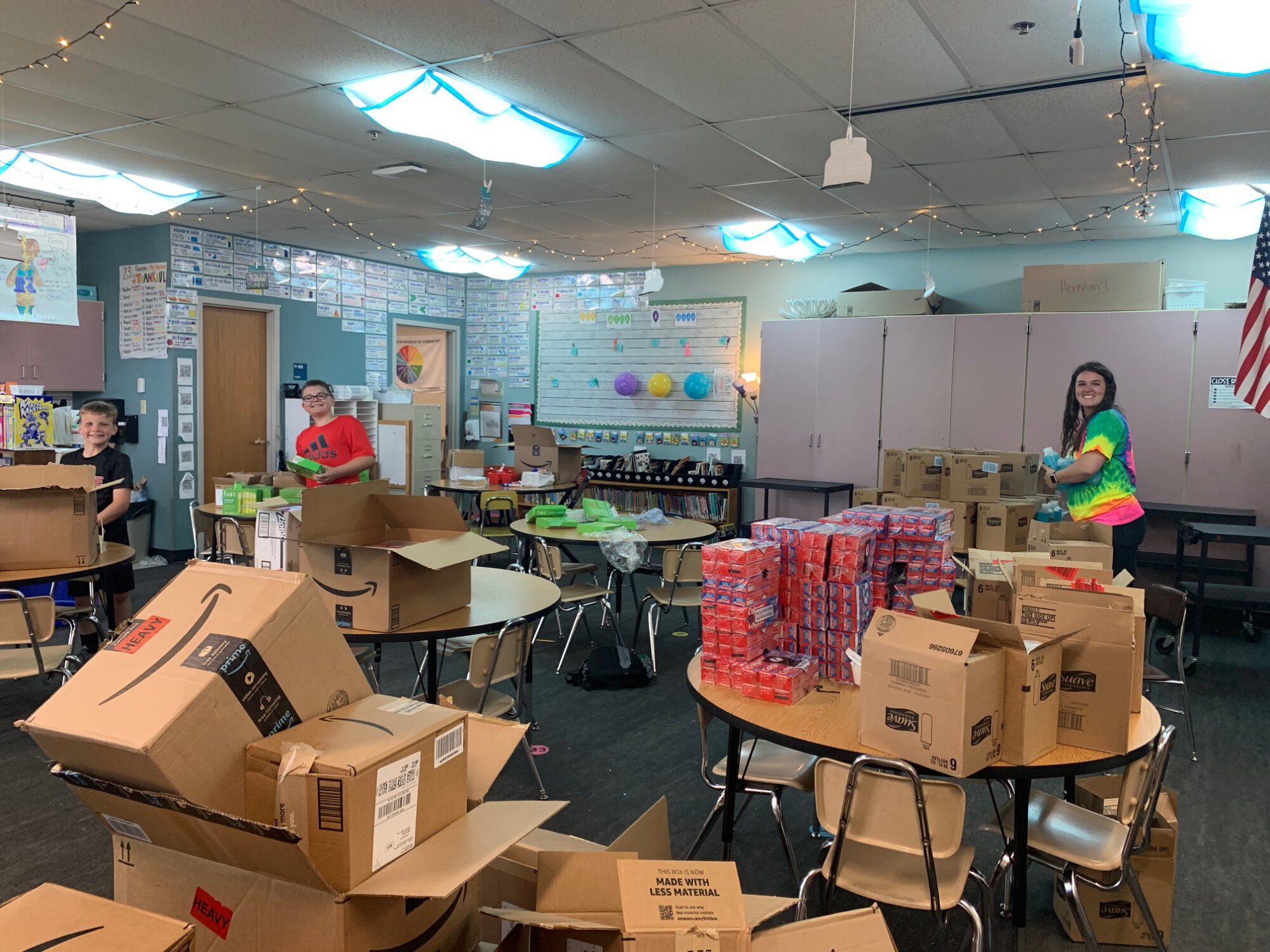 A spark of hope
Community Fund Grants are awarded based on a competitive grant application process. Nonprofit organizations serving Kosciusko County can apply in seven areas of interest: arts and culture, human services, civic projects, recreation, environment, health, and education.
Harrison Elementary was one of this year's grant recipients. Their proposal was prompted by Ashlie Williams, who has children attending the school. "During a class project, my son, Cooper, wrote that his wish for a friend was that his family would be able to buy things they need," Williams said. Cooper was very unsettled that some of his friends lacked necessities like shoes that fit and clean clothes.
Cooper's wish to help his friends led to the creation of the Shamrock Shop. An extra conference room at Harrison was converted into the shop. It is filled with toiletries of all kinds, clothing, socks, shoes, stuffed animals and more. "My hope is that the Shamrock Shop bridges the gap some Harrison families are feeling – that they feel supported by their community and their children would be able to focus on school," Williams said.
The Community Foundation's grant enables Harrison Elementary to keep the Shamrock Shop fully stocked and even expand the type of items it offers – from backpacks and shirts to cleats and towels.
Like Harrison Elementary, many other local organizations received and were impacted by Community Fund grants: American Red Cross – Northeast Indiana; Baker Youth Club; Brightpoint; Cancer Services of Northeast Indiana; Gateway Education Center; Girl Scouts of Northern Indiana-Michiana; The Honeywell Foundation, Inc.; Junior Achievement Serving Warsaw and Tippecanoe Valley; Kosciusko Chamber of Commerce Foundation, Inc.; Kosciusko County Historical Society; Kosciusko County Sheriff's Department; Lakeland Youth Center; McMillen Center for Health Education, Inc.; Operation Read; Ronald McDonald House Charities of NE IN; Safe Harbor Child Advocacy Center; Town of Pierceton; and the Town of Winona Lake.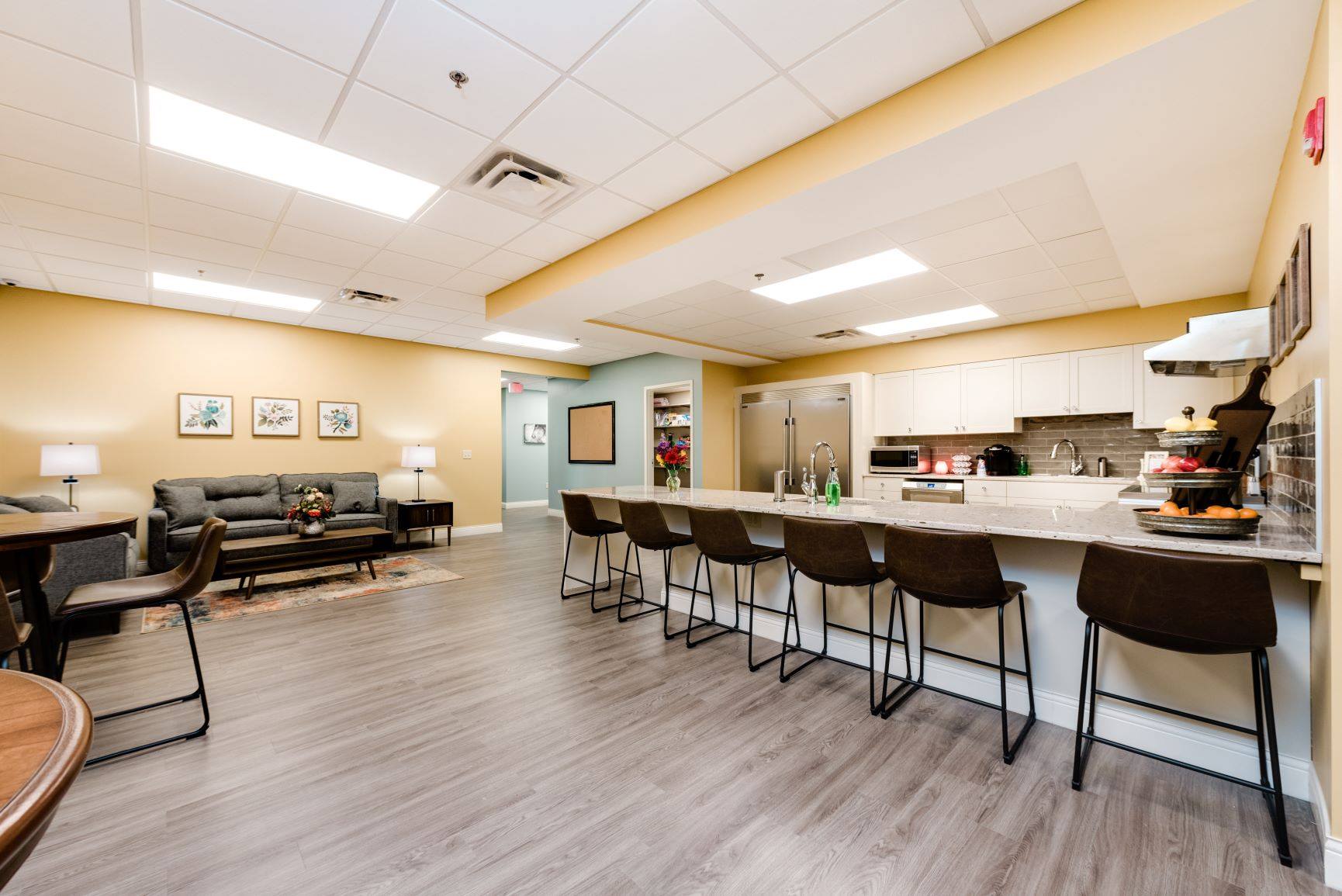 Home away from home
Kosciusko REMC (KREMC) Operation Round Up grants were also awarded recently. Operation Round Up is a voluntary program through which KREMC members pool their resources to help those in need. They do this by choosing to round up their monthly electricity bill to the nearest dollar. According to KREMC, each participating member contributes $6.00 a year on average.
One recipient, Children's Hope House, located in Fort Wayne, will use their KREMC grant to reduce costs for the families they serve. "We offer temporary, minimal-cost lodging to parents and families of children receiving medical care away from home," said Wendy Hoering, executive director of Children's Hope House. "In 2021, families from Kosciusko County stayed at Children's Hope House for more nights than families from any other county."
Families are welcome to contribute towards their stay if they are able, but they are not required to. "The grant from KREMC directly reduces the uncovered costs for Kosciusko County resident families who stay at the Children's Hope House. We are so grateful for the support of KREMC," Hoering said.
Additional Operation Round Up grants were awarded to Cancer Services of Northeast Indiana; Girl Scouts of Northern Indiana-Michiana; Kosciusko Community YMCA; and Rose Garden Recovery Community.
"The Community Fund and Kosciusko REMC Operation Round Up November grant cycle is quickly approaching," said Alex Hall, vice president of programs at the Community Foundation. The deadline to apply is November 1 by 4:30 p.m. "We encourage local organizations to apply. If you're not sure your need fits our grant criteria, please reach out! We'd love to talk to you," Hall added.
For more information about grants available through the Community Foundation, visit kcfoundation.org/grants or call 574-267-1901.