Get to Know Our New Board Member: Jane Wear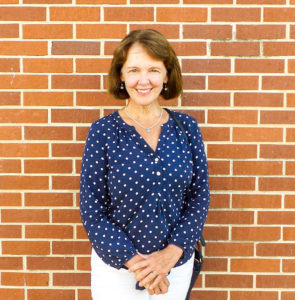 Jane Wear has had a heart for philanthropy since she was in high school, and her involvement in the Community Foundation has been just one expression of that passion. When Jane began working with people with disabilities during her youth, she knew she wanted to pursue a career where she could affect change. After completing her college education in her home state of Wisconsin, Jane moved to Warsaw, Indiana to accept a job working in vocational rehabilitation at Cardinal Services.
Jane is a self-described "lifer" at Cardinal; she began working there right out of college when she started as a skills evaluator. She retired from Cardinal on her fortieth work anniversary after serving as the CEO for twenty years. It was during her time at Cardinal that she became acquainted with the Community Foundation.
She began her relationship with the Foundation as a grant applicant. She realized a couple years into her time at Cardinal that while good work can always find a way to be accomplished, good work can be done much more efficiently with adequate resources. She then served on the Foundation's scholarship committee, and after many years of service is now joining as a Board Member.
Since philanthropy is one of her driving passions, it is no surprise that Jane has been involved in many different charitable endeavors all across Kosciusko County. Through completing the Kosciusko Leadership Academy, she was introduced to many organizations and has served on several boards over the years. She has served as a mentor for SCORE, where new business owners receive one on one mentoring from people who are retired from leadership positions in businesses and organizations. She has also spent much of her time volunteering to drive cancer patients to appointments and treatments.
When she is not giving her time to serve others, Jane can be found in her giant flower gardens. Recently, she has started caring for the creatures that her flowers attract, including many orioles and butterflies. She also enjoys hiking, traveling, and going to church with her husband Boyd.
While it was her former job at Cardinal Services that brought her to Kosciusko County, it is the community that has kept her here all these years. Earlier in her career, Jane says she did consider moving back to Wisconsin to be closer to her family. However, she never found any place as progressive or as willing to unite in generosity for the needs of others as Kosciusko County. Jane said of the county that "people go the extra mile here to include people."
With Jane's lifetime of serving others, the Community Foundation is fortunate to have her come along as a new member of the Board, and to bring her passion to work for the good of those in need.