GIFT VII Community Leadership Grant Awarded to Kosciusko County Community Foundation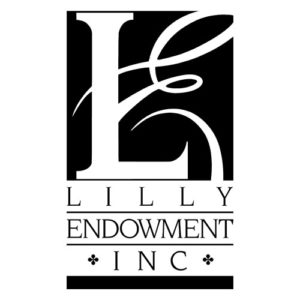 Kosciusko County Community Foundation, Inc. (KCCF) has received a Community Leadership Grant of $150,000 as part of the seventh phase of Lilly Endowment Inc.'s Giving Indiana Funds for Tomorrow (GIFT VII) initiative.  With the grant, the community foundation will help Kosciusko County and the towns within it to complete comprehensive planning that will cast a vision for the future of the county and help leaders prioritize projects and allocate resources.
KCCF is one of 84 foundations in Indiana receiving grants through this round of GIFT VII grantmaking. Lilly Endowment created GIFT in 1990 to help local communities in Indiana develop the philanthropic capacity to identify local needs and challenges. It launched GIFT VII in 2018 and made available a total of $125 million to help foundations strengthen their leadership capacities in the towns, cities and counties they serve. Lilly Endowment expects to make additional GIFT VII grants in the coming months.
"We are grateful to Lilly Endowment Inc. for the investment they have made in Kosciusko County and for better equipping us to understand and respond to community needs," said KCCF CEO, Stephanie Overbey.
As part of GIFT VII, Kosciusko County Community Foundation was awarded a planning grant of $75,000 in 2019 to convene local stakeholders to identify, prioritize and assess opportunities and challenges in Kosciusko County.  In March 2020, the Kosciusko County Community Foundation was invited to apply for a GIFT VII Community Leadership Grant to implement strategies and activities identified during the planning period.
"At our Hometown Chats in 2019, residents from 11 communities across our county voiced community planning as a priority. Thanks to the GIFT VII grant, our county is equipped to engage in comprehensive planning," Overby said.
In addition to hosting Hometown Chats, KCCF hired HPG Network to complete a housing study and strategy for the county, visited numerous child care center models throughout the state to learn about providing care in sustainable ways, and hired the Community Research Institute at Purdue University – Ft. Wayne to help KCCF better understand data trends impacting our community.
"The GIFT VII initiative has provided us with both a road map for where we need to go and some resources to help us get there," said Overbey. "Kosciusko County residents should expect to see an adopted countywide comprehensive plan and better access to both housing and child care as a result of this work in the near future."
Kosciusko County Community Foundation is a public charity that has served the community since 1968. The Community Foundation awards more than $3 million annually in the areas of education, health, human services, civic projects, arts and culture, recreation and the environment.
Lilly Endowment Inc. is an Indianapolis-based private philanthropic foundation created in 1937 by J.K. Lilly, Sr. and his sons Eli and J.K. Jr. through gifts of stock in their pharmaceutical business, Eli Lilly and Company. Although the gifts of stock remain a financial bedrock of the Endowment, it is a separate entity from the company, with a distinct governing board, staff and location. In keeping with the founders' wishes, the Endowment supports the causes of community development, education and religion. The Endowment funds significant programs throughout the United States, especially in the field of religion. However, it maintains a special commitment to its founders' hometown, Indianapolis, and home state, Indiana.