Grossnickle Foundation supports 17 area charities with annual gift
The Grossnickle Foundation, a component fund of Kosciusko County Community Foundation, distributed $21,000 in grants to local organizations last month. Each year, the philanthropic arm of Grossnickle Eye Center in Warsaw asks employees to nominate charitable organizations that are close to their hearts. This year, 17 organizations benefited from the company's generosity.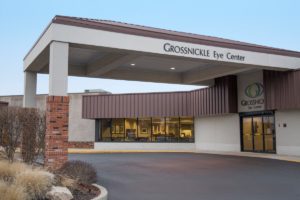 The Grossnickle Foundation was established by Drs. Paul, Steve and Bruce Grossnickle to engage their employees and support charitable groups throughout the community served by Grossnickle Eye Center.
The Grossnickle Foundation makes annual donations to United Way of Kosciusko County, Boomerang Backpacks, Kosciusko Literacy Services, and the National Multiple Sclerosis Society. This year, large grants were also made to Winona Lake Limitless Park completion project and Kosciusko Senior Services.
Receiving grants of $1,000 or less are: Helping Hands Foster Closet in Auburn, A Rosie Place for Children in South Bend, Life Center of Wabash, Reta Pregnancy Clinic in Elkhart, Lakeland Youth Center in Syracuse, Community Life Center of Warsaw, Spoonful of Imagination in Warsaw, Heartline Pregnancy Center Warsaw, Rose Garden of Syracuse, Mary & Jerry's Helping Hands of Mentone, and Our Father's House Warsaw.
"The Grossnickle Foundation is a great example of how a Donor Advised Fund can be established at the Community Foundation to allow a company, a family, or an individual to recommend charitable grants that are professionally managed by the Community Foundation staff and board," said Community Foundation CEO Stephanie Overbey. If you are interested in learning more about donor advised funds, contact the Kosciusko County Community Foundation at kcf@kcfoundation.org or call 574-267-1901.