Mortons Create Big Brothers Big Sisters Scholarship Fund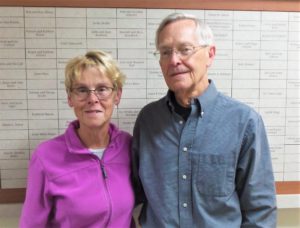 Bill and Vicki Morton have spent years volunteering with Big Brothers Big Sisters of Kosciusko County and have seen firsthand the difference a "Big Brother" or "Big Sister" can make in the lives of young kids. Participants in Big Brothers Big Sisters program achieve higher aspirations, greater confidence, better relationships, and better educational success through the support of one-to-one mentoring relationships. The Mortons wanted to ensure the positive impact this program has on area youth can continue by supporting these kids as they pursue higher training or education, so they established the Big Brothers Big Sisters Scholarship Fund.
The Big Brothers Big Sisters Scholarship Fund will provide educational scholarships for students who are accepted into and attend accredited two- or four- year public or private institutions of higher learning or vocational programs. Eligible students must have been the "Little" in a Big Brother Big Sister relationship for at least one year, or be a student from Kosciusko County who was in a Lunch Buddies program operated by Big Brothers Big Sisters in a Kosciusko County school for at least one school year.
The Big Brothers Big Sisters Scholarship Fund will begin awarding scholarships in the spring of 2021. Students interested in applying should visit www.kcfoundation.org/scholarships. Applicants may be a graduating high school senior, a nontraditional student, or a student currently enrolled in college, technical, or vocational programs.