New Communications Coordinator appointed at KCCF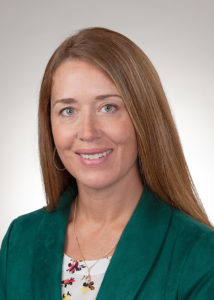 Kosciusko County Community Foundation welcomes new staff member Meghan Smith, who serves as Communications Coordinator.
Meghan is a former journalist and a graduate of University of Michigan and Northwestern University. She is originally from Michigan, but spent 13 years in Ireland before relocating to Kosciusko County with her family. Meghan is married to Sean and has four children.
Outside of work and family, Meghan loves to garden, play tennis, coach baseball and read fiction. She love all things design related and says her favorite part of her new job is designing marketing materials.
Meghan is responsible for public-facing communications, as well as planning for and preparing the foundation's marketing needs. She is proud to be a member of the Community Foundation team!