$200,000 in Sustainability Grants awarded to local nonprofits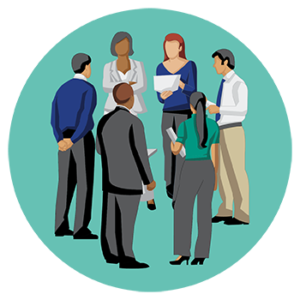 Kosciusko County Community Foundation recently announced the recipients of its Nonprofit Sustainability Grants. Funded by the Community Foundation, K21 Health Foundation, and the Dekko Foundation, this one-time award will help nonprofits invest in their long-term sustainability by hiring fundraising consultants, upgrading donor management software, or boosting operating campaign contributions through match grants.
"The Nonprofit Sustainability Grant initiative was an acknowledgement by the Community Foundation and local funders of the importance of nonprofits developing a strong donor base in order to be sustainable in the long-term," said Community Foundation CEO Stephanie Overbey.
"We are fortunate to have diverse nonprofits meeting the needs of our residents. This initiative is an investment in their ability to meet those needs into the future."
Organizations that will receive support include: Animal Welfare League, Baker Youth Club, Beaman Home, Big Brothers Big Sisters of Northeast Indiana, Cancer Services of Northeast Indiana, CASA of Kosciusko County, City-County Athletic Complex, Combined Community Services, Fellowship Missions, Girl Scouts of Northern Indiana, Habitat for Humanity of Kosciusko County, Heartline Pregnancy Center, Joe's Kids, Live Well Kosciusko, Magical Meadows, North Webster Community Center, Rose Garden Recovery Community, Wagon Wheel Center for the Arts, The Watershed Foundation, and World Compassion Network.