Payton Slaymaker Remembered with New Llama Club Fund
KOSCIUSKO CO., IN – A new fund was recently established at the Community Foundation to honor the legacy of Payton Slaymaker. The Payton Slaymaker Love of Llamas Memorial Fund was created to celebrate Payton's perseverance and bravery through her 21 month battle with cancer and her love of llamas. This fund will provide annual support to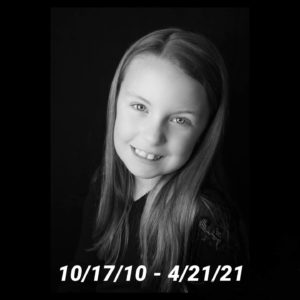 the Kosciusko County   4-H Council for the purpose of awarding a Payton Slaymaker Love of Llamas Mental Attitude Award to a 4-H Llama Club member that has demonstrated perseverance, dedication, and strength of character. This award will include a monetary gift to be used for school or training expenses after high school. A matching amount shall be given to a charitable organization, chosen by the llama club, that is doing cancer research in honor of the annual award recipient.
Payton's life and legacy is well known and cherished by many throughout Kosciusko County; to learn more about her and how you can continue to support her family, visit "Payton's Story" on Facebook. To donate to her memorial fund, visit https://www.kcfoundation.org/donors/ways-to-give/fund-list/.
Since 1968, Kosciusko County Community Foundation, Inc. has helped donors achieve their charitable dreams. The Community Foundation is a public charity that grants over $3 million annually in the areas of education, health, arts and culture, recreation, civic projects, environment and human services. Gifts made to the Community Foundation are tax-deductible. For more information, call 574-267-1901 or visit 102 E. Market Street, Warsaw.