Rapid Response Fund Helping Meet the Needs in Our Community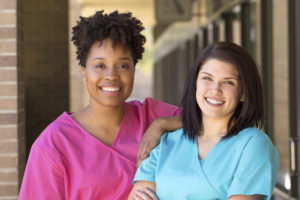 The Kosciusko County Community Foundation is responding to the rising need across the county in light of the coronavirus pandemic with the use of their Board Rapid Response Fund. After tornados hit the community of Nappanee in 2007, the fund was created in order for the Board to meet unexpected, emergency needs within the community.
Because of the pandemic, the Community Foundation saw an influx of need throughout Kosciusko County, particularly among nonprofits. To best serve the organizations providing aid in the community, the Board decided to set aside $100,000 to grant out to organizations seeking assistance related to COVID-19. The volume of requests for those grant dollars is already very high, and the Community Foundation expects to receive many more. The $100,000 set aside will likely be quickly depleted.
If you wish to provide aid to those experiencing a special need during the pandemic, the Community Foundation is accepting donations to the Board's Rapid Response Fund. Gifts for this fund can be designated specifically to the dollars for the COVID-19 Recovery grant cycle.
Connie and Steve Rufenbarger are among early contributors to this fund. Connie said of their reason for donating: "we wanted to help meet the new needs arising in Kosciusko County because of COVID-19, and we trust the Community Foundation to help those funds go where they are most needed. In a community with such abundant resources, the reality that we have families hungry or without homes is something that we can help if we all pull together."
For more information on making a donation, please visit https://www.kcfoundation.org/donors/ or contact Brenda Rigdon at brenda@kcfoundation.org.
Since 1968, Kosciusko County Community Foundation, Inc. has helped donors achieve their charitable dreams. The Community Foundation is a public charity that grants $3 million annually in the areas of education, health, arts and culture, recreation, civic projects, environment and human services. Gifts made to the Community Foundation are tax-deductible. For more information, visit www.KCFoundation.org, call 574-267-1901 or visit 102 E. Market Street, Warsaw.