Serve our Local Students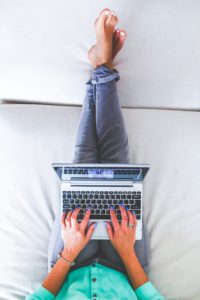 Do you love to see people reach their potential? Do you want to help support students in our community? If so, volunteering on a scholarship review committee might be a rewarding opportunity for you.
Kosciusko County Community Foundation provides nearly 400 scholarships to local students each year, awarding more than $540,000 for continued education. It is a major undertaking to review such a large volume of applications. The Community Foundation relies on the support of 200 volunteers to review the applications and make recommendations on scholarship awards.
This year, the Community Foundation is recruiting new volunteers to help the scholarship review committee. Volunteers can expect a commitment of 4-6 hours over a 3-week period during the selection process, which begins in early April. Volunteers must live within Kosciusko County, have sufficient internet and computer skills, as applications are reviewed via an online platform, and cannot be related to a scholarship applicant.
If you, or someone you know, is interested in volunteering on the scholarship review master committee, please apply via online volunteer application form which can be accessed by clicking HERE.
Volunteers will be required to complete one 30-45 minute training session in late March. These training sessions will be held virtually and volunteers can select a session that best fits their schedule.
The deadline for students to apply for 2021 scholarships is March 15. Most scholarship funds require residency in Kosciusko County, or attendance at a high school serving Kosciusko County to be eligible. Scholarships can be used for tuition, books, and academic fees. Learn more on our scholarships webpage.