SMITHSTRONG: A Legacy of Community Leadership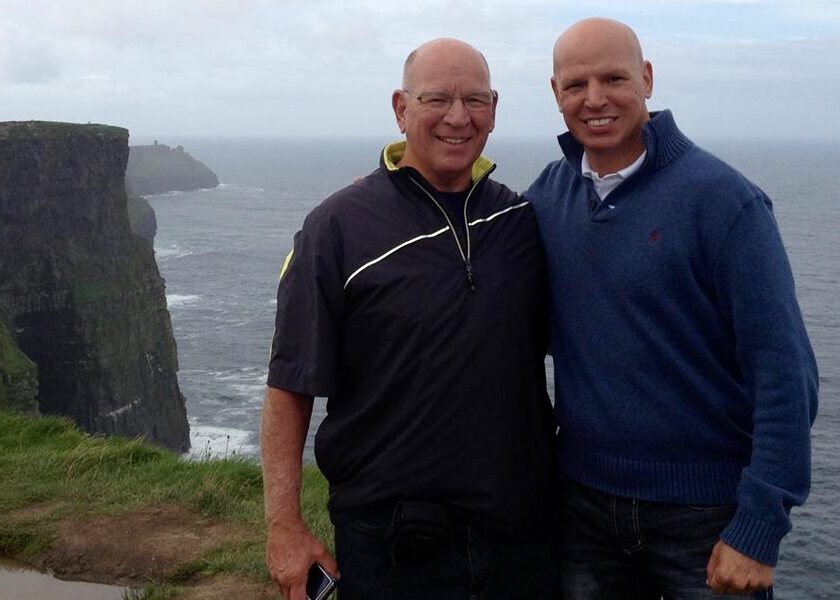 Each October, family and friends of Charlie & Scott Smith, remember and celebrate their lives.
On October 2, 2015, a tragic plane crash forever changed the lives of the Smith family. Michelle Smith LeDrew and Ryan Smith lost their father, Charlie, and their brother, Scott. The Kosciusko community lost two selfless leaders who were dedicated to helping others and improving Kosciusko County.
When Charlie and Scott passed away, Michelle and Ryan wanted to ensure that their father's and brother's legacies would never be forgotten, and the SMITHSTRONG Foundation Fund was created.
The SMITHSTRONG Foundation Fund provides support to Tippecanoe Valley High School Corporation's athletic program to recognize outstanding student athletes who exemplify the values that Charlie and Scott demonstrated in their daily lives. Charlie and Scott shared a love of TVHS, athletics, and serving others. The SMITHSTRONG Foundation Fund is a fitting tribute to them both, and the memory of their selfless dedication to their community will continue on forever.